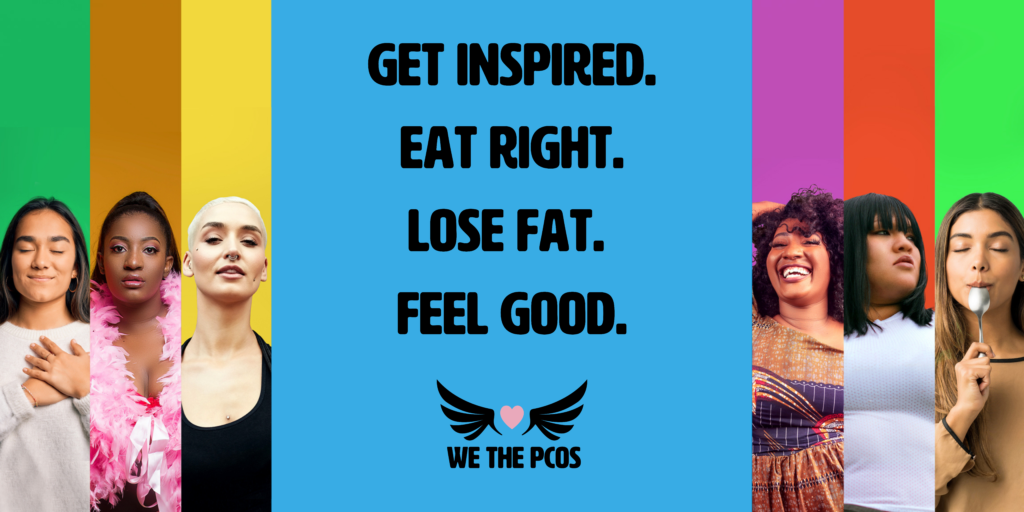 We the PCOS offers Nutrition, Training, and Accountability for women with PCOS
Tried every other way of losing fat with PCOS? We the PCOS is designed to decrease your symptoms and increase fat loss naturally with good food and exercise:
We the PCOS offers the nutrition, training, and accountability support to help you achieve your most audacious goals.
A PCOS-friendly recipe library with 100++ recipes and new recipes every week!
A tried and tested meal structuring technique to help your body burn fat
Examples of daily menus that deliver optimal calories and protein
A simplistic approach to tracking nutrition
Food ingredient guidance – What's on the menu / What's not — for optimal fat loss
Tips to convert almost any recipe into a PCOS-friendly recipe
A treat meal technique that keeps every food under the sun in your life
Accountability tips and tricks
A critical perspective on 'research' and 'studies'
A mountain of tough love to help you leave your excuses at the door
An ocean of sisterly love to let you know you're not alone
Start shopping for clothes you LOVE, not just settling for whatever fits by ditching questionable PCOS practices:
Carb counting (it's not bad, it's just not here)
Complicated macronutrient break-downs
Keto-anything
The elimination of food groups
The vilification of gluten and dairy
The inclusion of any pre-packaged crap food invented to burn your wallet, not fat
Cheaply conducted research or study-based recommendations
Analysis paralysis
All-or-nothing thinking – the program is for human women, not robots
Excuses, pity, and blaming
Trade in squishy fat for shapely muscles with 12 months of original workouts tested and approved by women with PCOS.
12 monthly training programs (5 weekly workouts per program) that rotate each month so you never get bored
60 resistance training & cardio workouts commissioned especially for women with PCOS
Resistance training education to ensure you keep challenging and building your dream body
Tips for making your workouts as effective as possible and not letting popular yet wrong-headed advice stop you from reaching your goals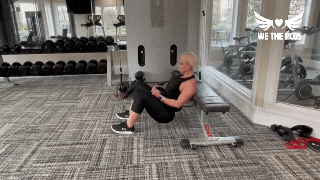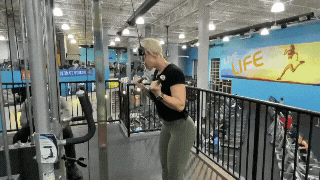 Make your most audacious fitness goals reality with the INCREDIBLE We the PCOS App for Apple and Android!
Be guided through resistance training and cardio circuit workouts, complete with video demonstrations, written directions, and alternate exercise recommendations so you can perform the movements in the gym or at home
Log your daily nutrition to ensure you're eating for your goals
Add any recipe from the We the PCOS library with just a few taps
Record measurements to create graphs that showcase your body transformation
Upload progress photos for your own comparison
Follow on mobile, tablet or desktop
Integrate Fitbit, Apple Health, Google Fit, and Apple watch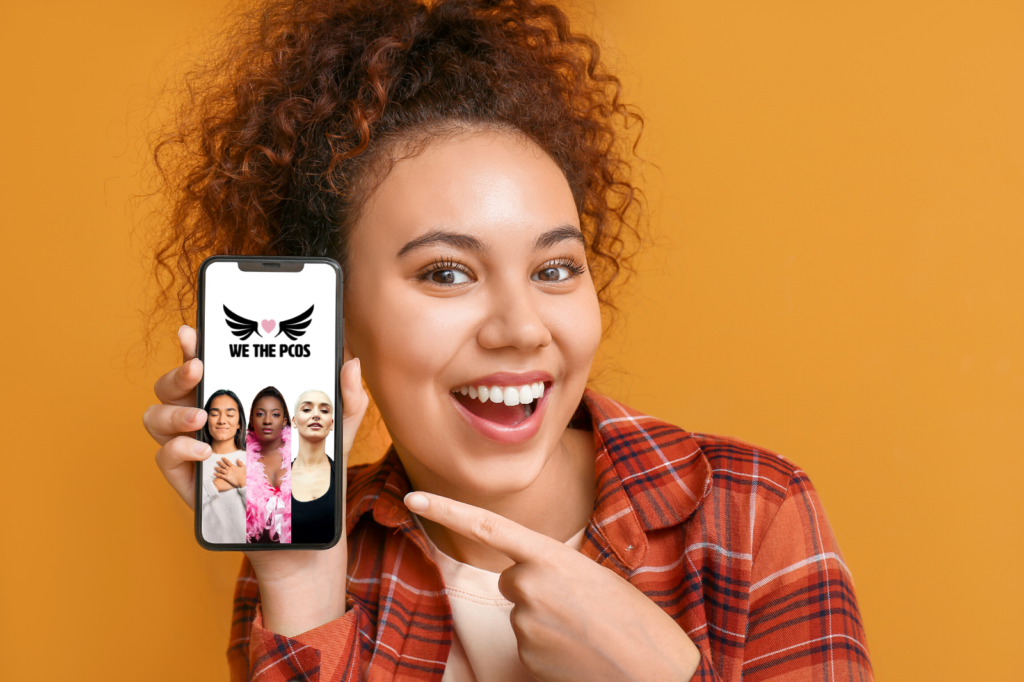 80% of how you look with PCOS is determined by what you eat. And what you eat will ALWAYS be a huge part of balancing hormones.
Low-GI recipes from our curated recipe library are your key to success. No pill nor exercise program will be nearly as instrumental in fat-loss. From the first day you sign up, you will have access to our recipe library + guides for how to structure your meals. You get your own recipe library account. That means you can:
Bookmark your favorite recipes
See all your bookmarked recipes in one place
Easily adjust the number of servings with a toggle (no math!)
Download and print recipes
Leave notes and rate recipes
Be instantly alerted by helpful icons if a recipe is High Protein, Low Carb, Gluten Free, Contains Dairy, is Dairy-Free, is Vegan, Vegetarian, or is a Quick Meal to prepare
Quickly search recipes with keywords
View recipes by category – Breakfast, Lunch, Dinner, Sides, Snacks, and more
Choose Simple recipes when you are short on time but want to stay on plan
Every dish in our library is designed to be low on the glycemic index scale to keep your blood sugar from spiking and deliver optimal calories and protein so you have the best chance possible to lose fat.
Our #1 priority at We the PCOS is providing you with world-class recipes that won't add to your fat stores, while tasting great.
The food you eat to melt fat and attain your most audacious fitness goals HAS TO TASTE GOOD, and it has to be filling, or you won't be satisfied in a calorie deficit. Our recipes are our plan's super power. We know how to make healthy food taste great. This goes a LONG way to making a 'diet' your new lifestyle.
Are you just sick and tired of not having the body you deserve? Your nutrition and workout plan is waiting. Join We the PCOS now!
Get ready to defy all limitations the PCOS world would have you believe stand in your way. It's time to let your gorgeous, unconquerable love light shine. Sign up now.
Shrink your waistline with tasty foods from our recipe library:
A library of fat-busting PCOS-friendly recipes that actually taste GOOD
New recipes & meal plans added weekly!
Pre-structured daily menus for optimal calories & protein
A tried and tested anti-macro approach to help your body burn fat

Food ingredient guidance: Daily food lists. Sometimes food lists. Treat meal food lists

Tips to convert almost any recipe into a PCOS-friendly recipe

A treat meal technique that keeps every food under the sun in your life

Accountability tips and tricks
Build the body of your dreams training with the We the PCOS app:
Nutrition tracking
New 5-day workout plan every month
Exercise video demos & write-ups
Body measurement logging
Progress photo tracking
Integration with Fitbit, Apple Health, Google Fit, and Apple watch
Relax your tired mind, your fed-up soul, and find some peace with your body when you learn to feed and train it for fat loss.
A strictly fat-loss focused approach. There are a zillion things you can do to treat PCOS and we encourage you to do what works for you. We focus primarily on nutrition & exercise to shift fat.

A critical perspective on 'research' and 'studies.' You will learn to trust your body, not those trying to get rich off your struggle.
A mountain of tough love. We will help you leave your go-to excuses at the door.

Love for the journey. It's a long, arduous road. We learn to love the process and let our positive, self-embracing, love light shine every step of the way.